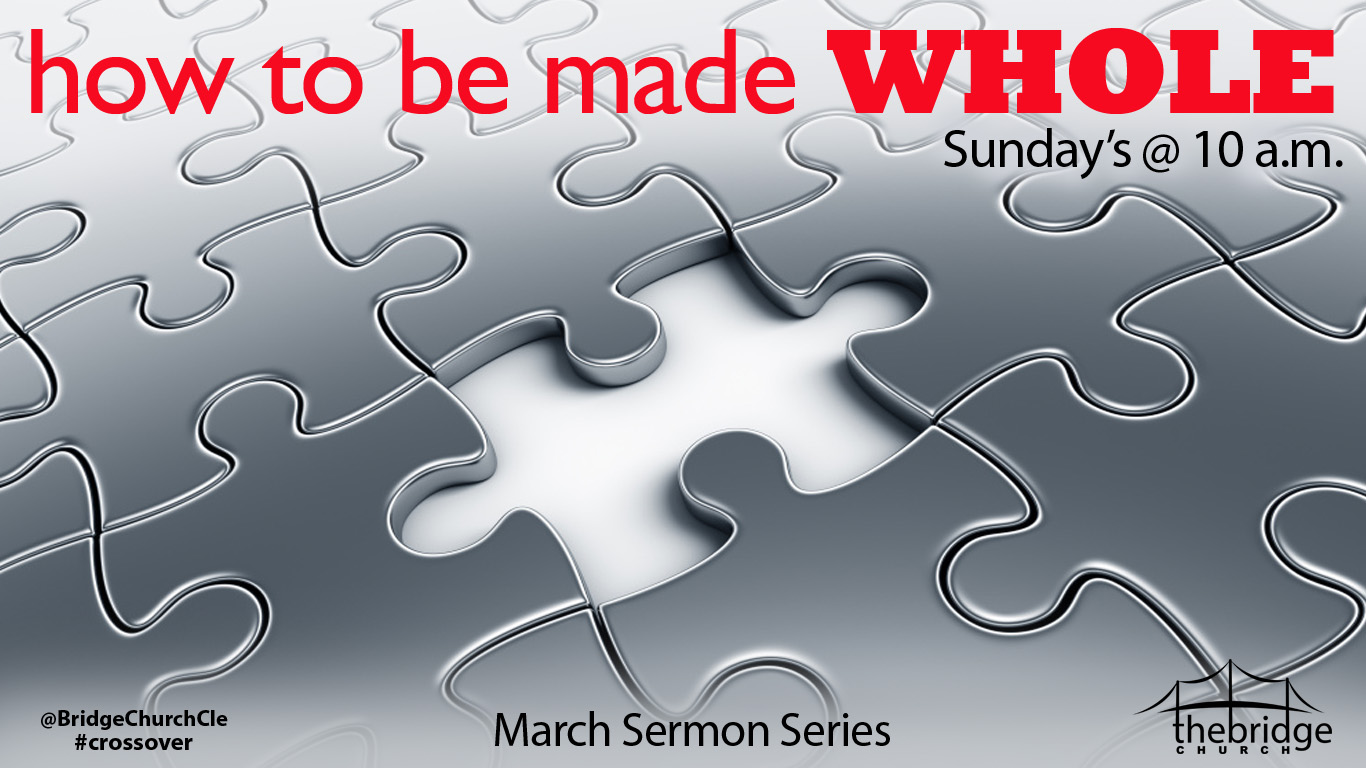 How To Be Made Whole
Make sure to invite your friends and family to Easter Sunday on April 1st at The Bridge Church.
That service will also kick off our My Problem With God Sermon Series which you don't want to miss.
Stay connected with us at yourbridgechurch.com @bridgechurchcle #crossover #cleveland.
Bridge Church Podcast Episode 110 Recorded 18 March 2018